Warrior's Path


The ancient practice of shamanism involved becoming a seer of abstract (spiritual) energies and thereby, becoming a healer through their utilization.  The seeing and utilizing of these energies has subsequently become what is termed "sorcery."  The path of shamanism or sorcery has been lived as a spiritual Path and/or a path to oblivion.  With the precursor and beginning of the Aquarian Age, a group of "new seers" initiated a spiritualizing Path which has been defined as the Path of Knowledge, or Warrior's Path.

The teachings of don Juan Matus define a unique path to freedom through living by integrity and Spirit (the Eagle). This spiritual Path most fully embraces the Subjective (Abstract) and leads to final freedom from objective materiality and into the infinity of Spirit.  As is with each spiritual Path, it is an arduous journey involving intense growth focused on something which is inexplicable to normal society.

This Path to knowledge and infinity involves embracing the subjective half of our continuum of Spirit/Matter.  Our dreaming is transformed into a conscious living experience which totally transcends our daily life orientation.  Our outer physical life becomes totally dictated by Intent (inner Purpose).  Every detail within our day-to-day life becomes significant and meaningful from this spiritual perspective.

Our Warrior's Path is a dynamic Aquarian (self-responsibility) way to fully embrace both halves of the reality of life.  Your subjective life moves from an unconscious experience to the overriding focus on your spiritual journey.  This Path is most fulfilling for those who would rather live and work on the inner while developing a total command of everything in life.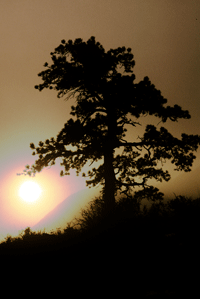 Suggested reading for this path:

Carlos Castenada

Tasha Abelar

Florinda Donner